Beltone Leasing inks EGP750 million sale and lease back agreement with Pickalbatros Hotels & Resorts Group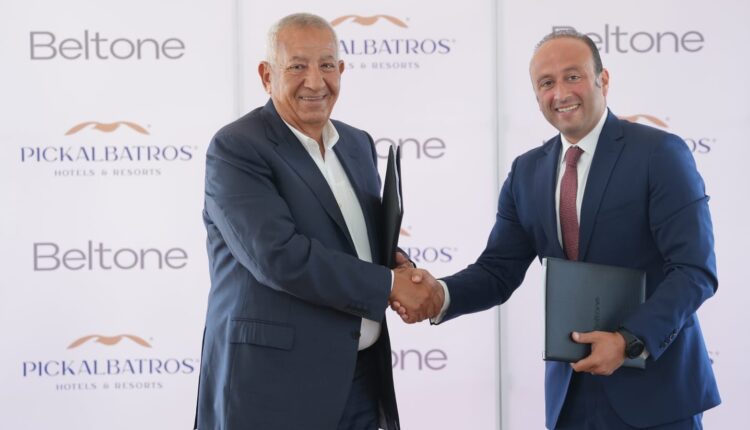 Beltone Leasing, a wholly owned subsidiary of Beltone Financial Holding, announces its strategic partnership with Pickalbatros Hotels & Resorts Group ("the Group"), one of the largest hotel chains in Egypt and the MENA region. The collaboration involves a sale and leaseback transaction of the renowned Laguna Vista Beach Resort in Sharm El Sheikh for EGP750 million.
The primary objective of this agreement is to provide working capital financing for Pickalbatros Hotels & Resorts Group. The Group enjoys a rich history spanning 30 years. It currently operates an impressive portfolio of 25 hotel properties across Egypt, including prime destinations such as Hurghada, Marsa Alam, Sahl Hasheesh and Sharm El Sheikh, alongside 3 hotels in Morocco.

This agreement marks an important milestone in the growth trajectories of both organizations. This strategic collaboration will fuel the ongoing development of the hospitality sector in Egypt.
Amir Ghannam, CEO of Beltone Leasing commented: "We are thrilled to collaborate with Pickalbatros Hotels & Resorts Group on this transaction. As a trusted financial services provider, Beltone Leasing is committed to supporting the growth and development of businesses in Egypt and the region. This partnership exemplifies our dedication to providing innovative financing solutions that caters to the evolving needs of our clients."
Kamel Abou Ali, Pickalbatros Hotels and Resorts Chairman's commented: "We are pleased to collaborate with Beltone Leasing. The financing provided will enable us to enhance our working capital and further expand our hotel portfolio, strengthening our position as a leading hospitality brand in Egypt and the MENA region. We look forward to a fruitful partnership with Beltone Leasing".