Beyti Inks an MoU with EBRD to Promote Gender Equality Across All its Operations in Egypt
Beyti aims to double its female representation in its workforce over the next three years
Beyti – An Almarai subsidiary – has successfully inked a memorandum of understanding (MoU) with The European Bank for Reconstruction and Development (EBRD), to entrench gender and economic inclusion among all its practices, workforce, and operations.
According to the MoU, EBRD assigned a seasoned consultancy to provide Beyti with a set of actionable, time-bound, and priced gender advisory and equality recommendations that fully comply with the EU's standards and the UN's Women Empowerment Principles (UN WEPs) to competently assist the company to advance socioeconomic conditions in the communities where it operates in, across Egypt.
Today, Beyti, hand in hand with EBRD, are promoting for equal opportunities' policies and practices across all the company's operations; paving the way to close the gender gap between men and women in all aspects. This will ultimately lead the company to attract more women talent to join its workforce.
Reem Mikhail, Gender and Economic Inclusion (G&EI) Specialist, Economics, Policy and Governance Department, The European Bank for Reconstruction and Development (EBRD), stated: "EBRD takes pride in supporting leading industrial players, like Beyti, to improve their competitiveness in the Egyptian market through paving the way for equal opportunities for the company's female and male employees in both Cairo's HQ and Nubairiah's manufacturing facility."

Amr Salem, Chief Human Resources Officer at Beyti, commented: "Beyti is a company that has come a long way when it comes to gender balance. We have made great strides in the past few years by having more than 20% of our senior leadership team comprised of females, as well as more than 30% of females leading managerial roles in the company. This is an impressive achievement for any organization in our field but we still have much work to do if we want to reach true gender parity within the workplace. We, at Beyti aim to double our female representation in our workforce over the upcoming three years."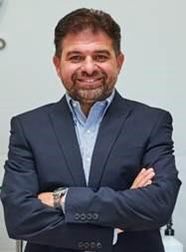 "Our aim is to ensure that there are no barriers preventing talented individuals from achieving their full potential, regardless of their gender or background – something which can be challenging given existing societal norms in business settings today," Salem added.
Strictly abiding by the joint pact, Beyti shall attain fair treatment for both women and men employees, guaranteeing recruitment, career progression, retention, compensation, skills enhancement, professional development, work-life balance, maternity/paternity leave, along with preferred options for factory shifts.