Bristol Myers Squibb Partners with Film and TV Star Amina Khalil to Raise Awareness About Thalassemia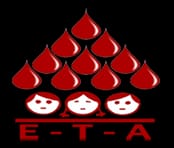 To mark International Thalassemia Day, Bristol Myers Squibb, a global pharmaceutical company, has partnered with the Thalassaemia International Federation (TIF), and the Egyptian Thalassemia Association to celebrate Thalassemia warriors, raise awareness, support Egypt's thalassemia patient community and share the message of the global awareness day under the theme 'Be Aware. Share. Care.'
The International Thalassaemia Day, organised by the Thalassaemia International Federation (TIF), encourages the global community to work together to improve knowledge and care around the disease that impacts over 80 million people worldwide .
An inherited blood disorder, thalassemia is characterized by the production of an abnormal form of haemoglobin, the protein within red blood cells that the body needs to carry oxygen. The disorder leads to anaemia and other conditions, such as bone abnormalities and growth deficiencies. Patients living with thalassaemia are often required to receive lifelong red blood cell transfusions to support normal growth and development, maintain quality of life and increase life expectancy.
Thalassaemia presents a considerable worldwide challenge and is prevalent in the Middle East and North Africa region. In Egypt, thalassemia is the most common cause of chronic haemolytic anaemia and is correlated with significant morbidity and mortality , and up to 10,000 thalassemia patients have been registered in Egypt, according to the Thalassemia International Federation.

To strengthen awareness of the condition and to support the thalassemia warriors, Bristol Myers Squibb has also partnered with several content creators across the region, such as movie and television star, and Honorary Ambassador for the United Nations Population Fund (UNFPA), Amina Khalil in Egypt who shared a video with her Instagram followers to raise awareness about the condition. In the UAE, BMS partnered with the first Emirati figure skater and content creator, Zahra Lari, in Saudi Arabia, the company collaborated with UNDP Goodwill Ambassador and content creator Muna Abu Sulayman who shared important thalassemia information with her Instagram followers.
Dr. Amal El-Beshlawy, professor of hematology and pediatrics and chairman of the Egyptian Thalassemia Association, said: "We stand united with patients and families affected by thalassemia in Egypt. While progress has been made in the treatment of thalassemia, much work remains to be done. We are delighted to join hands with Bristol Myers Squibb to advocate for greater awareness, access to care, and support for patients and their families."
Dr. Androulla Eleftheriou, Thalassaemia International Federation (TIF) Executive Director, said: "As we mark International Thalassemia Day, it is crucial that we recognize the urgent need to bridge the thalassemia care gap through education and awareness. We have chosen 'Be Aware. Share. Care: Strengthening Education to Bridge the Thalassaemia Care Gap' to be this year's theme for the international day. With a prevalence rate of 1 in 12 individuals carrying the thalassemia gene in the Middle East , this condition poses a significant public health challenge for the region. However, through targeted awareness initiatives such as this, we can improve early detection and timely intervention, ultimately saving lives and reducing the burden of thalassemia on families and healthcare systems. In the MENA, we are delighted to partner with Bristol Myers Squibb to launch a series of awareness activities across Egypt, the United Arab Emirates, and Saudi Arabia. Together, we are committed to improving the lives of individuals and families affected by thalassemia through advocacy, education, and access to quality healthcare."
Oscar Delgado, General Manager – Middle East & Africa, Bristol Myers Squibb, said, "We are committed to support the needs of patients with thalassemia in the region and their families. This International Thalassemia Day, we want to further highlight the immense burden that the condition places on individuals, families, and healthcare systems in the Middle East. We will continue to help close the thalassemia care gap through strategic partnerships and initiatives that improve access to quality care and drive awareness about the condition. By working together, we can empower healthcare professionals, families, and individuals with the knowledge and resources they need to manage thalassemia effectively."
According to the Thalassemia International Federation, around 56,000 children are born with thalassemia each year . The prevalence of thalassemia is considered one of the highest in the region. In Egypt, it's estimated that 1,000 new births are suffering from thalassemia each year.