Entrepreneur Mohammad Abo El Naga Nagaty acquires a share of Nocks application…and appointed as Vice Chairman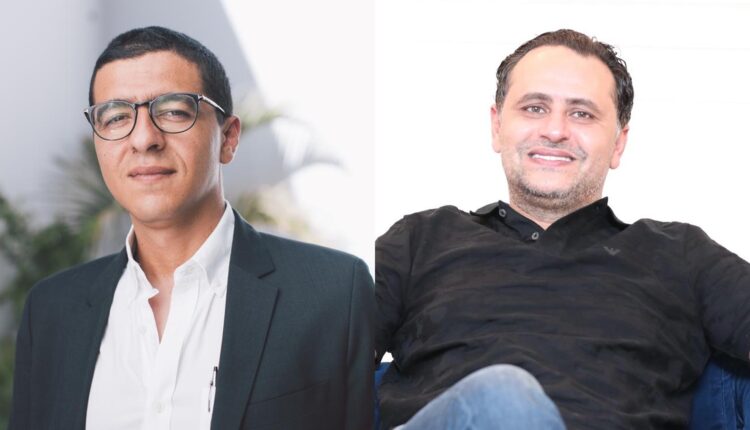 Eng. Mohammad Abo El Naga Nagaty, acquired a share of Nocks application, which is regarded as the first real estate rewarding application in Egypt and the Middle East.
Nocks was founded by entrepreneur Mahmoud Bekhit, as the first application specialized in buying high-end real estate and luxury villas directly from the real estate developer without intermediaries.
This deal is considered a culmination of the success achieved by Nocks
application in few months, as real estate sales achieved through this application approached one billion pounds.
And based on this acquisition, Eng. Mohamed Abo El Naga Nagaty was appointed as Vice Chairman for Mahmoud Bakhit, Nocks company founder.
The prominent entrepreneur, Mohammad Abo El Naga Nagaty, is regarded as one of the best 27 entrepreneurs in the African continent, as Abo El Naga is considered among the most prominent entrepreneurs in Egypt over the past years, according to a report published by business analyst Yassin El Hardouz.
Nagaty owns various experiences in finance and business world, in which he became a prominent figure and founded many companies that achieved remarkable success.
Abo El Naga graduated from Electronics Engineering in the American University, and had prominent roles in many successful companies, including his work as a business development consultant at "Fawry" Company, the regional director of "Careem" Company, and he is the founding partner and head of the commercial sector of "Halan Inc".

Mohamed Abo El Naga Nagaty is also the CEO of "EXITS MENA" and a board member of Robusta, Koinz, and Kitab Sawti.
Entrepreneur Mohamed Abo El Naga expressed his happiness with this step, assuring that Egypt is full of opportunities for emerging companies to innovate and use technology to invent solutions for the problems facing individuals and companies, besides challenges are part of the nature of entrepreneurship, companies and founders, who have the flexibility and ability to implement their goals, and these are the companies that succeed at the end, and many of these models currently exist in Egypt, and the most prominent of which is Nocks application.
Entrepreneur Mahmoud Bekhit, Nocks founder, expressed his happiness within the entry of Eng. Mohamed Abo ElNaga, pointing that his presence will play a prominent role in the success journey achieved by the Nocks application due to his global experience in leading startup companies.
Bekhit added that it is expected that during the coming period the company's board of directors will include many cadres and competencies, as we aim to turn the company to a new stage of growth and development and the provision of innovative services after Nagaty became a board member.
Bekhit assured that the coming period will witness new investments to develop the company's business aiming to consolidate the position of the leading company in the field of selling real estate within the entry of new technologies, pointing that the company targets to expand into new markets in the Middle East and North Africa region.
Bekhit pointed that the company will continue to provide loyalty programs for client, through its platform and partners, explaining that Nocks is a real estate application that gives the buyer a percentage of discount on the property in the form of points that are added to the user's electronic wallet once the property purchase process is completed.