IBAG, the official agent of Western Union International in Egypt since 1995 and a leader in the remittance sector, has announced cooperating with UNHCR, the UN Refugee Agency, to facilitate money transfer for refugees in Egypt, emphasizing Egypt's support for refugees and IBAG's commitment to social responsibility and sustainable development.
This cooperation aims to address the challenges and difficulties faced by refugees in Egypt, who encounter obstacles in receiving their money through financial institutions; they will now be able to receive their money effortlessly, rapidly and securely at IBAG branches that are located across various governorates of Egypt. This process involves using the registration card issued by UNHCR, along with a valid residence permit, in accordance with the regulation outlined by the Central Bank of Egypt (CBE) for the disbursement of incoming transfers.
"IBAG is keen on facilitating money transfer for refugees, in accordance with the regulatory system of the Egyptian market to contribute to supporting refugees. Accordingly, the company has reached out to UNHCR and succeeded in achieving an understanding point to facilitate money transfers for refugees, particularly those who have faced challenges upon arriving in Egypt from Sudan and are seeking asylum. Many of them have lost their passports and are unable to access their funds through traditional financial institutions." said Dr. Moustapha Sarhank, Executive Chairman of IBAG.
Dr. Sarhank praised the great efforts of the Egyptian government in providing the necessary support to all refugees in Egypt, as well as the effective role played by UNHCR in cooperation with all concerned institutions in this regard.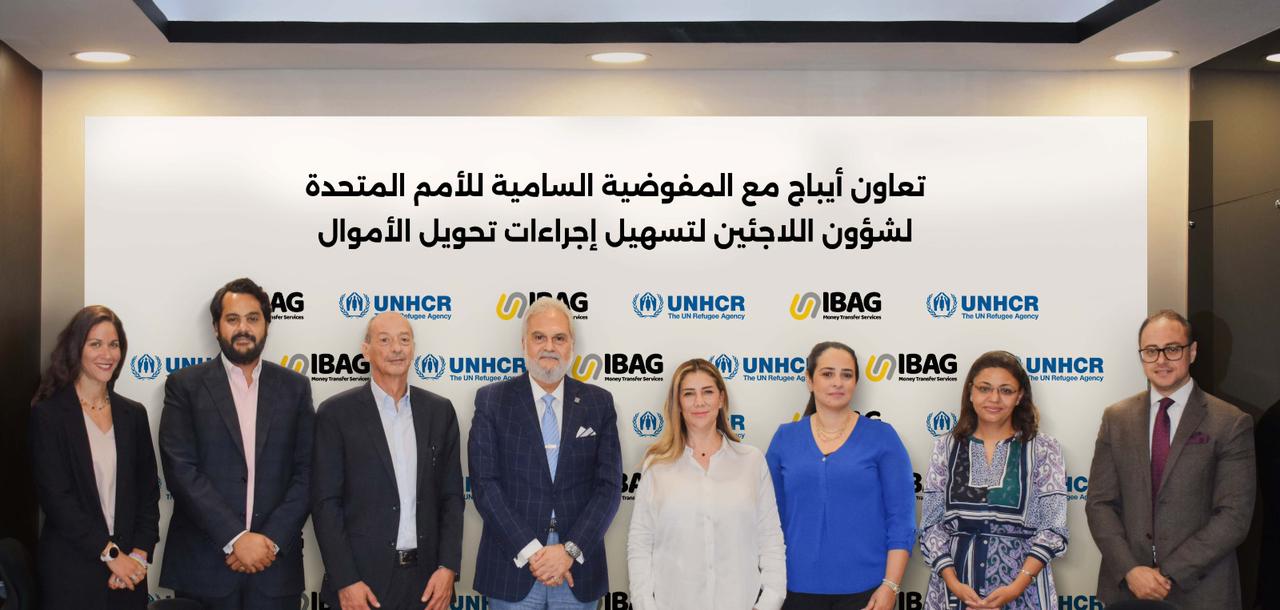 "The cooperation between IBAG and UNHCR in Egypt came after securing approvals from the concerned authorities on the necessary documents for the disbursement of refugee remittances through a reliable, fast and secure service network of 38 branches throughout Egypt," said Mr. Abd Allah El Sada, the Chief Executive Officer of IBAG.
In a related context, Dr. Hanan Hamdan, UNHCR Representative to the Arab Republic of Egypt and to the League of Arab States, expressed her gratitude for the cooperation with IBAG in facilitating the money transfers for refugees in Egypt, and reinforcing their financial inclusion, through reaching about 408,037 refugees from various countries, including Sudan, Iraq, Yemen and Syria.
Dr. Hamdan highlighted the full support from the Egyptian government in this regard and that it is an example to be followed, especially in welcoming refugees in light of the current critical circumstances of such countries in the region.
It is worth mentioning that the shareholder structure of IBAG Money Transfer Services (Western Union agent in Egypt) consists of Sarhank Group with 60%, Al Ahly Capital Holding – the investment arm of the National Bank of Egypt – with 15%, Banque Misr with 15% and Banque du Caire with 10%.