Prime Developments starts construction work at strong rates in HARMONT project in the New Administrative Capital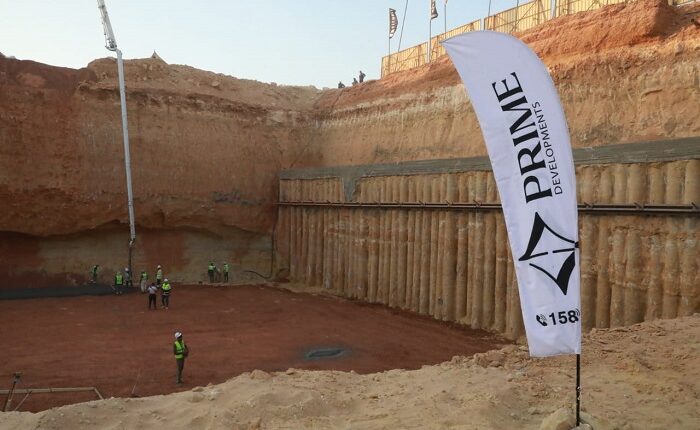 Prime Developments announced the start of construction work at strong rates in its distinguished project "HARMONT" in the New Administrative Capital; as part of the company's plan to adhere to the implementation and delivery rates to maintain its clients' credibility.
Sherif El Domyati, Prime Developments Commercial Director, said that the company has finished excavation works in the project and started pouring concrete which is a start to complete the implementation of the project at high rates after passing the most difficult stages of drilling and foundations, assuring that the company plans to implement at high rates while maintaining high levels of quality.
He added that the focus on implementation is an essential part of the company's business strategy in all of its projects to meet its contracts with customers; as well as maintain a certain level of execution that enables the company to avoid the risks of the gap between the selling prices and implementation costs; which reflects a specific and clear plan for the company that enables it to implement and deliver despite the market challenges.

He explained that "HARMONT" is a commercial and administrative project located in the heart of the Downtown of ​​the New Administrative Capital; the project was designed according to the highest international specifications and standards as it is located on an area of 2600 meters and includes a ground floor, 12 floors, and 4 floors as underground garages, with a total number of 240 units, varying between commercial and administrative units.
He assured that the company focuses on all the construction details that ensure the implementation of the project according to the designs presented to the clients, to guarantee the preservation of clients' investments in the project, as well as to be in line with the nature of the area the project is located in the Administrative Capital which experiences high competition rates.
He indicated that the company cooperates with strong expertise in various disciplines to ensure the implementation of a distinguished project in all of its details, as it partners with "Mimar Group" to be the project's architectural designer, Mimar is one of the companies with great experience and strong precedent in the implementation of projects with huge heights, in addition to partnering with "Muharram Bakhoum" office to be the main consultant of the project; which is one of the most experienced offices not only in the Egyptian market but also internationally.