SAP Egypt Hosts Its Sustainable Energy Forum in Cairo to Discuss the Future of Green Energy and Digital Transformation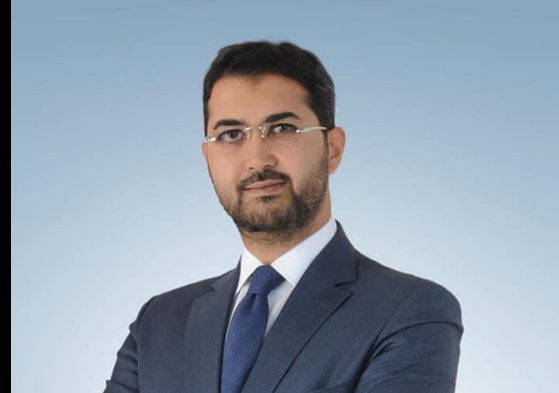 SAP, the leading global technology company, held a sustainable energy event in Cairo, focusing on the future of Green Energy and the importance of digital transformation in achieving sustainability goals.
Some Egyptian public sector organizations are already at the forefront of the digital transformation journey, demonstrating how technology can serve as a catalyst for sustainability and operational excellence across diverse industries.
Abu Qir Fertilizers Leads with Digital Innovation
Among those companies is Abu Qir Fertilizers and Chemical Industries. Positioned at the nexus of the Fourth Industrial Revolution in the fertilizer sector and distinguished as the first fertilizer company in Egypt to implement SAP's Digital Manufacturing Cloud and SAP Signavio, they're harnessing digital applications and state-of-the-art technologies like AI, blockchain, and Internet of Things (IoT). With an expansive cloud landscape, featuring tools like Rise with SAP and Ariba, and in collaboration with Solex, Abu Qir has realized real-time product costing, amplified inventory oversight, and marked operational efficiencies, all while championing profitability and sustainability.
Abed Ezz El Regal, Chairman of Abu Qir Fertilizers, remarked, "At Abu Qir Fertilizers, we understand the transformative power of the Fourth Industrial Revolution. With the support of an extensive suite of cloud-based SAP solutions, we're harnessing this potential to achieve unparalleled efficiency, all while championing a greener and more sustainable future for our industry."
Alexandria Mineral Oils Company (AMOC) Takes Strides into Digital Transformation

In alignment with Egypt's Vision 2030 and the Ministry of Petroleum's modernization initiatives, Alexandria Mineral Oils Company (AMOC) is advancing its operations through a comprehensive digital transformation. AMOC's strategy leverages SAP's Best Practices for infrastructure and security, encompassing core ERP systems and specialized solutions for hydrocarbon operations, asset management, and analytics. This transformation is integral to AMOC's commitment to efficiency, integration, and intelligent decision-making.
Amr Lotfy, Chairman of AMOC, said: "Our decision to partner with SAP was driven by the need for an integrated approach to our business operations. SAP's focus on business and integration aligns perfectly with our goals for automation, efficiency, and intelligent decision-making. This transformation is a cornerstone of our strategy to integrate with EGPC's companies and to provide a single source of truth across AMOC, ensuring instant visibility and timely decision-making for management."
Highlighting SAP's Commitment to Sustainability
During the event, SAP showcased its suite of sustainability solutions, designed to help organizations measure and manage their environmental impact more effectively. These solutions are integral to SAP's vision of helping businesses run sustainably, and they underscore the company's commitment to supporting Egypt's sustainability goals as part of its Vision 2030.
Mohammed Samy, Managing Director for SAP in Egypt, said, "SAP is deeply committed to driving sustainability across the energy sector worldwide. Our role is not just about providing technological solutions; it's about ensuring the entire industry aligns with environmental sustainability standards and regulations."
Building on this momentum, a recent SAP-commissioned YouGov survey found that 86% of Egyptian companies are planning investments to meet their digital transformation and sustainability objectives. The survey results underscore the alignment of businesses with the country's Vision 2030, emphasizing the importance of sustainability and digital transformation.
SAP's event comes at a crucial time when the world is looking towards innovative solutions to address environmental concerns. With its global expertise and commitment to sustainability, SAP is poised to play a pivotal role in shaping the future of green energy and digital transformation, not just in Egypt, but across the globe.